Keep your family's memories preserved FOREVER!
Welcome to Prime Cut Video Productions, where the treasures of the past are brought to life by the video production technologies of today!!
We specialize in helping you preserve, protect and present your precious family memories for generations to come. We can digitally transfer your 8mm, Super8 and 16mm films, as well as photographs and 35mm slides, to a variety of formats, from VHS to DVD and even MiniDV.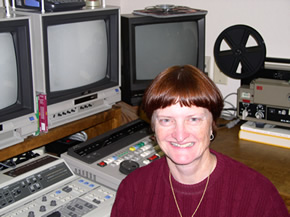 Let us duplicate your CDs/DVDs and videotapes for gifts to all of your family members.
Got videos that you purchased overseas and you can't play them in your player? No problem! We can convert those foreign tapes to either VHS or DVD.
Based in Ashland, Oregon and serving Northern California and Southern Oregon including Ashland, Medford, Central Point, Jacksonville, Eagle Point and all of the Rogue Valley.
If you have any questions, please feel free to call or e-mail us and we'll be more than happy to help.